After you have created multiple choice question sets or word lists, you can find them on the My Questions page. On this page you can create new question sets and play, edit, copy, delete or favorite your current question sets.
To go to the My Questions page, click on My Questions in the menu bar at the top of the screen.

Editing Question Sets
You may want to correct spelling, modify the question format or add new questions to an existing question set. To make your changes, click on the word Edit on the questions panel for the question set or word list that you would like to edit. The questions editor will open and then you will be able to make your changes.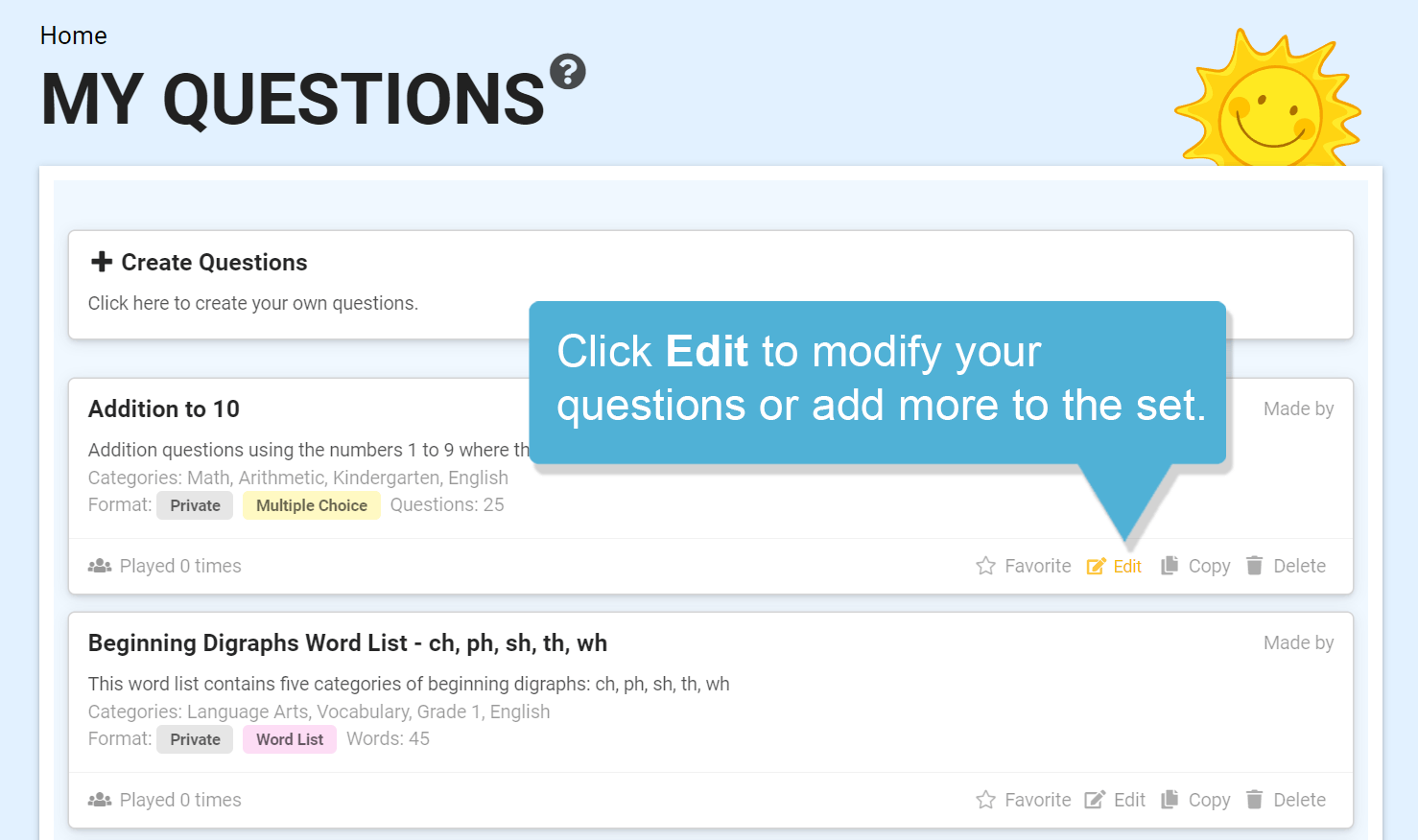 Copying Question Sets
If you want to make a similar word list or multiple choice question set to one you have already created, you can make a copy of the questions and then edit them as you see fit. You can also make copies of any of the public question sets that are in the searchable questions library on the Choose Questions page.
To make a copy of a question set or word list, click the word Copy on the questions panel. A copy of the questions will appear on your My Questions page. The title of the question set will be the same as the one you copied, only the text - Copy will be added to the end of the title. You can then click the word Edit to modify the questions.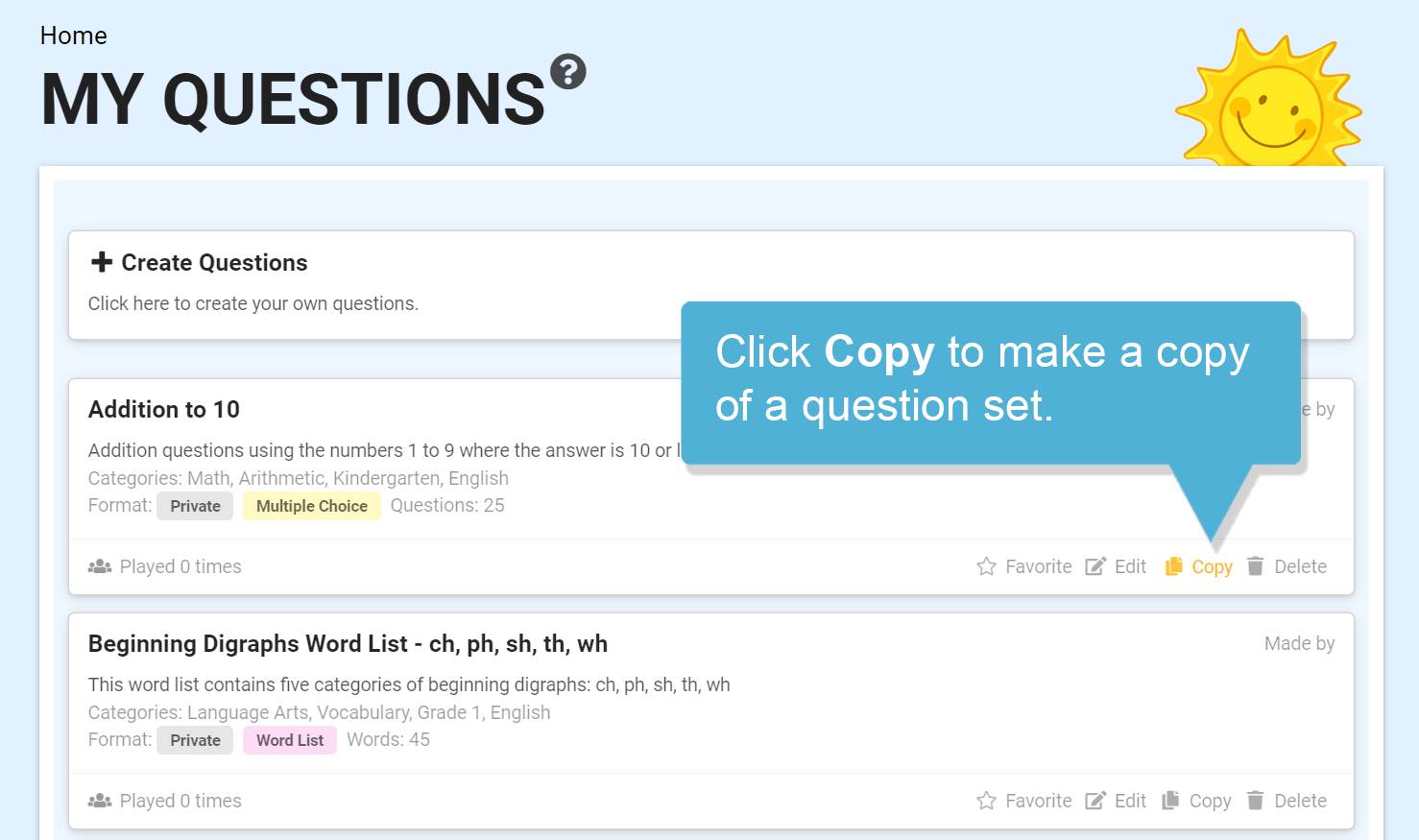 Favoriting Question Sets
You can favorite a question set that you use often so that it is accessible from the Favorites tab on the Choose Questions page. Click the word Favorite to mark it as a favorite or click it again to remove it as a favorite.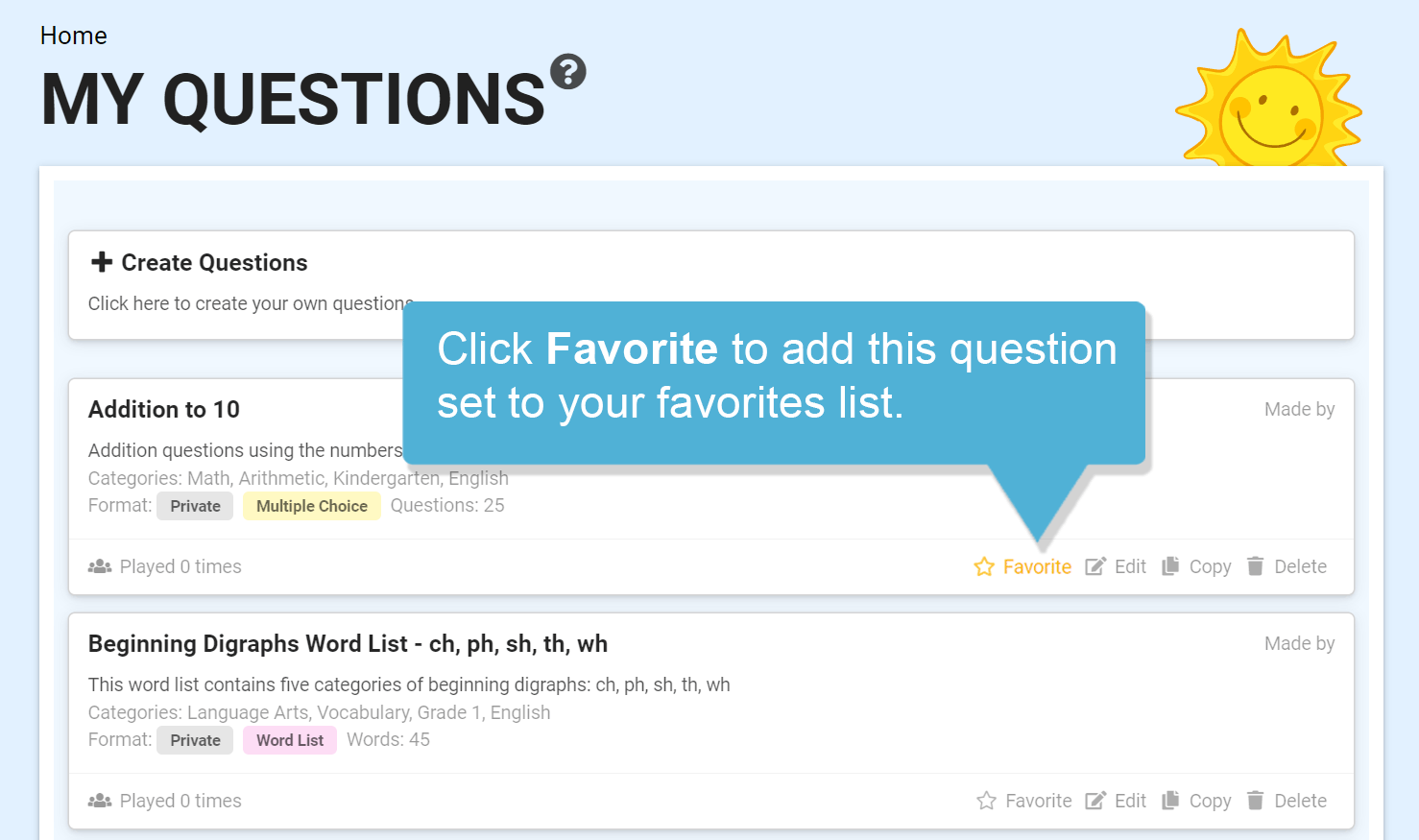 Deleting Question Sets
You can delete your question sets and word lists from the My Questions page. Click the word Delete to permanently delete a question set. This cannot be undone.