After you have created a multiple choice question set or word list, you can play those questions in a game by choosing the question set on the My Questions page and then choosing a game to play those questions in.
Click on My Questions in the menu bar at the top of the screen.

The My Questions page will open. Click on the questions that you would like to play in a game.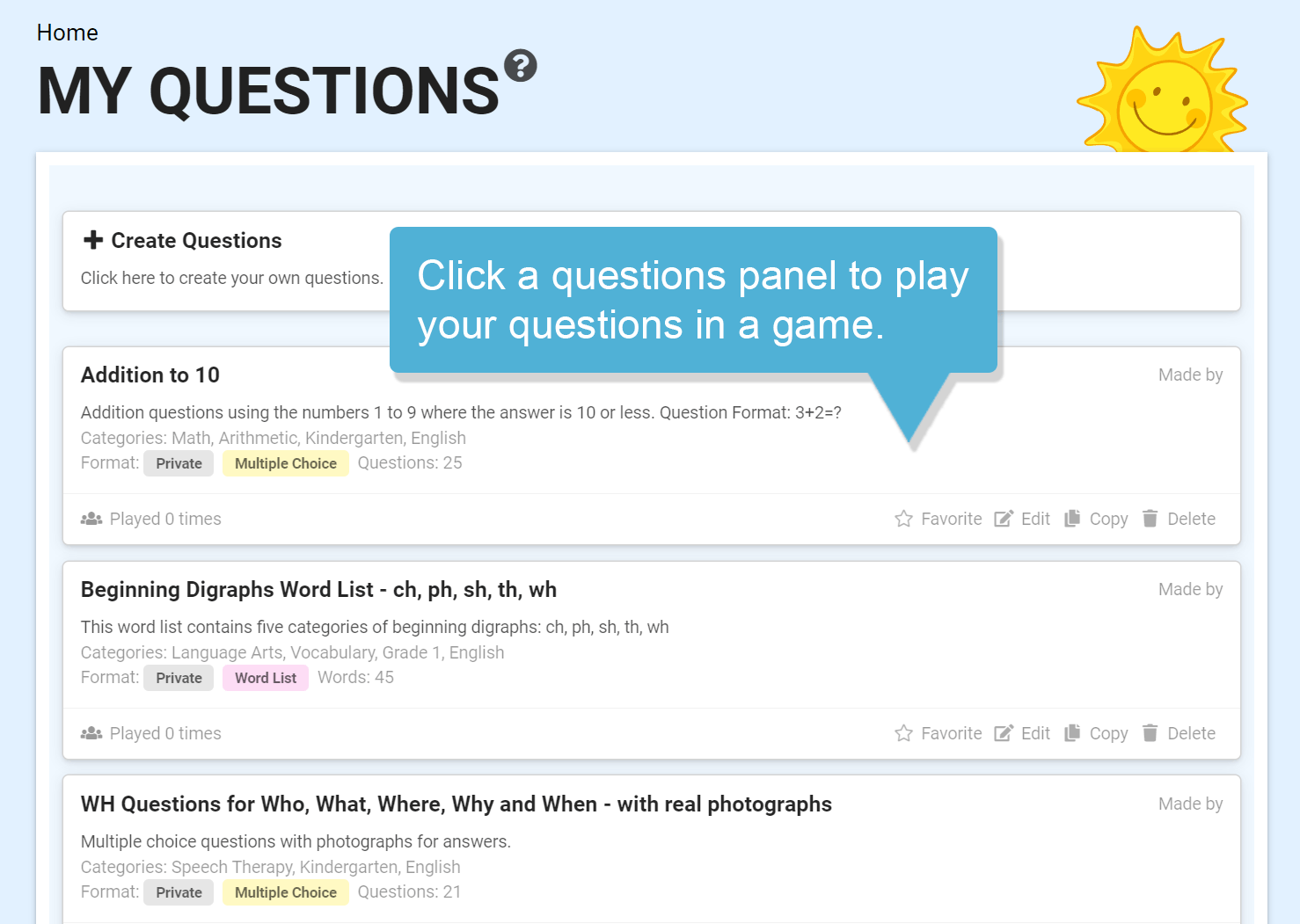 The Choose a Game page will open. Select a game that you would like to play your questions in.