Accounts on pinkcatgames.com are free and are quick to set up. Accounts are for teachers or parents only. Students do not have accounts as teachers provide students access to games through their teacher account.
Creating an account gives you access to the many features of the website including:
To create an account, click on the person icon in the top right corner of the screen and then choose Create Account.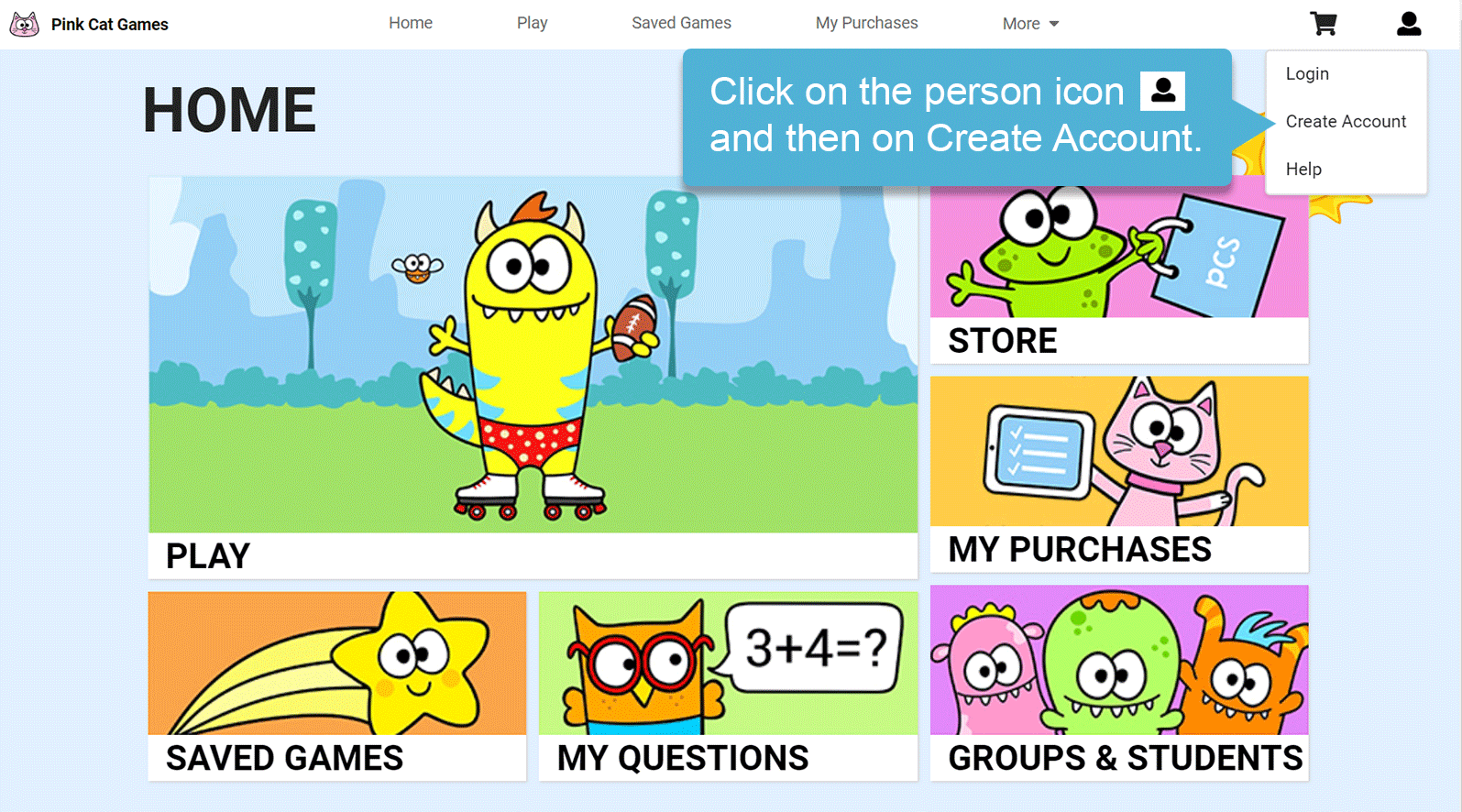 Enter your first and last name as well as your email address and the password that you would like to use on this website.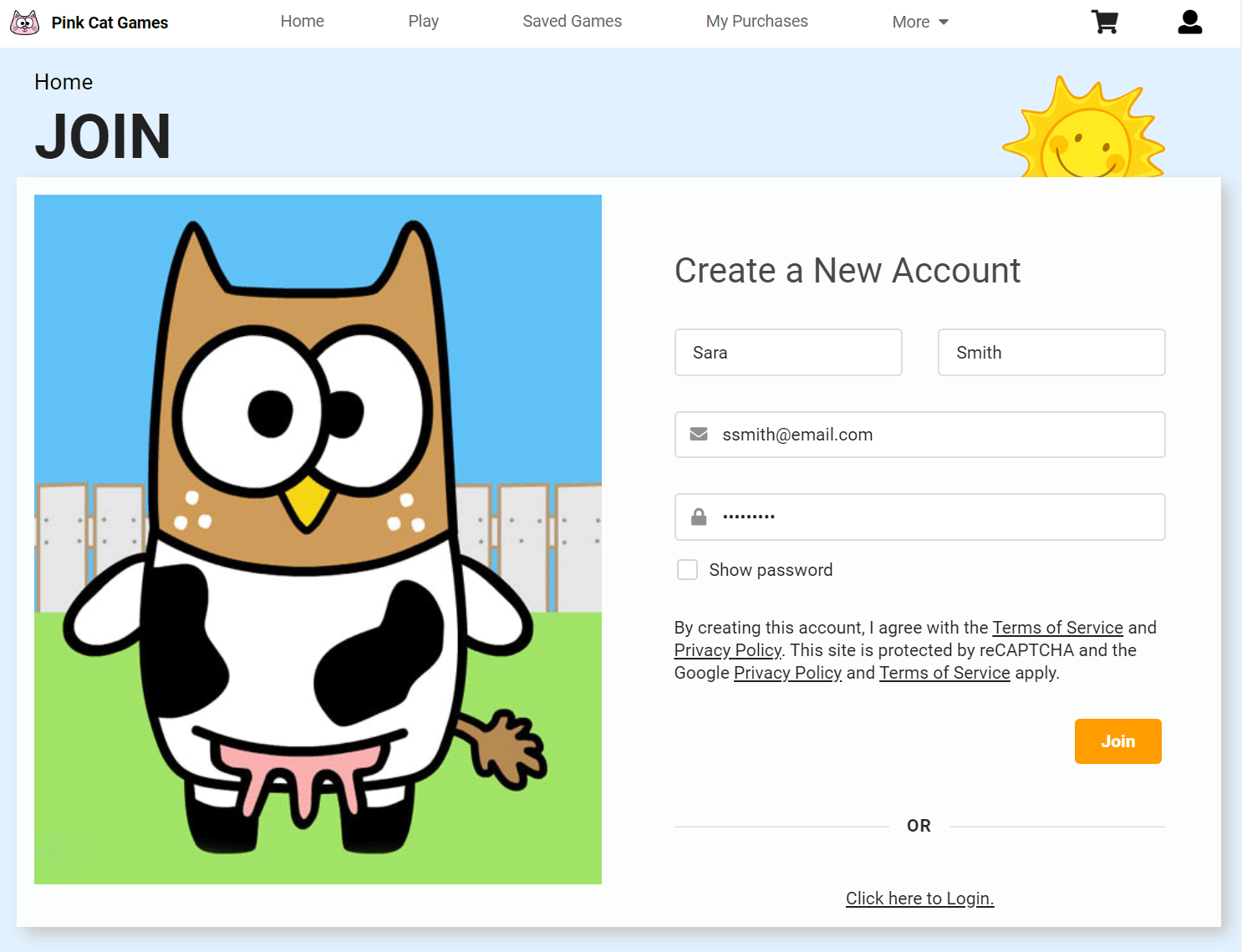 Fill out the empty fields on the My Account page and then click the Save & Close button.