If you have a Games Subscription, you will be able to track your students progress in games and view reports on their progress.
A student's progress in a game is tracked only after you have enabled tracking and when a student plays a game in the Student View by clicking their name and playing the games on their individual page.
Tracking does not occur if a student clicks on the Groups page of the Student View rather than the Students page. They must click on their name and play games from their page.
We recommend that you set up student passwords if you are tracking progress so that you can ensure students are only playing their own games. If you do not have passwords, you cannot guarantee that a student hasn't chosen a different student's name and played their games thus making your tracking data inaccurate. We have a very flexible password system that includes simple picture passwords for young learners.
To enable student progress tracking, click on My Students & Groups in the menu bar at the top of the screen and then click on My Students. Then click on Student Progress Tracking & Reports.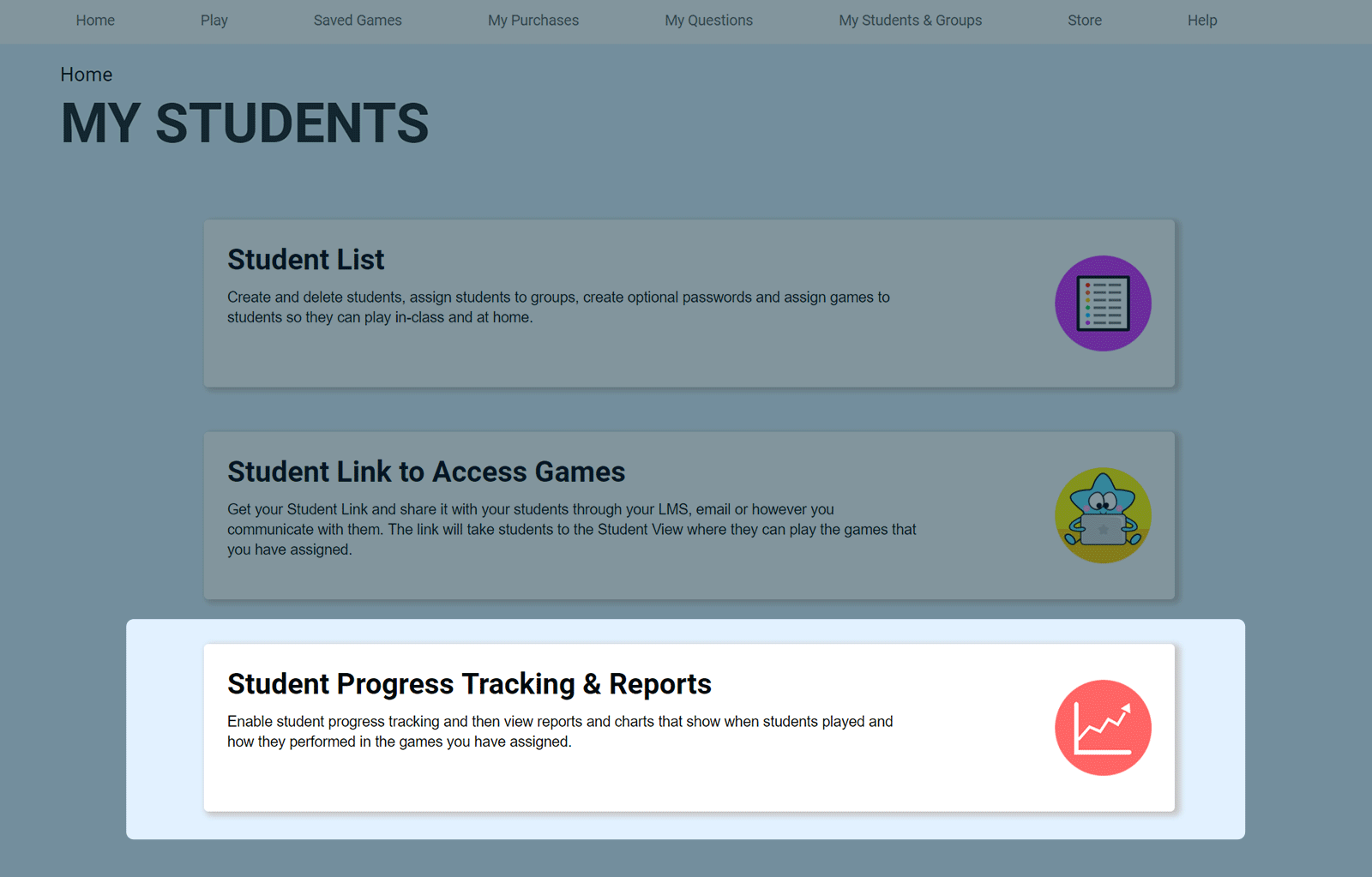 On the Progress Reports page, click on the Settings button.

To enable tracking, click the Student Progress Tracking toggle. To disable it, click the toggle again.