The Student View is a webpage that students access to play the saved games that you have assigned to them. There is no login or password required to access the Student View (unless you enable passwords), students will simply click on a link that you send them via your Learning Management System or however you communicate with students. You can also use this link yourself if you are setting up devices in the classroom.
This link is called the Student Link and it can be found by clicking on My Students & Groups in the menu bar at the top of the screen. Then click on My Students and then on the Student Link to Access Games button. The image below shows the Student Access to Games page with the Student Link.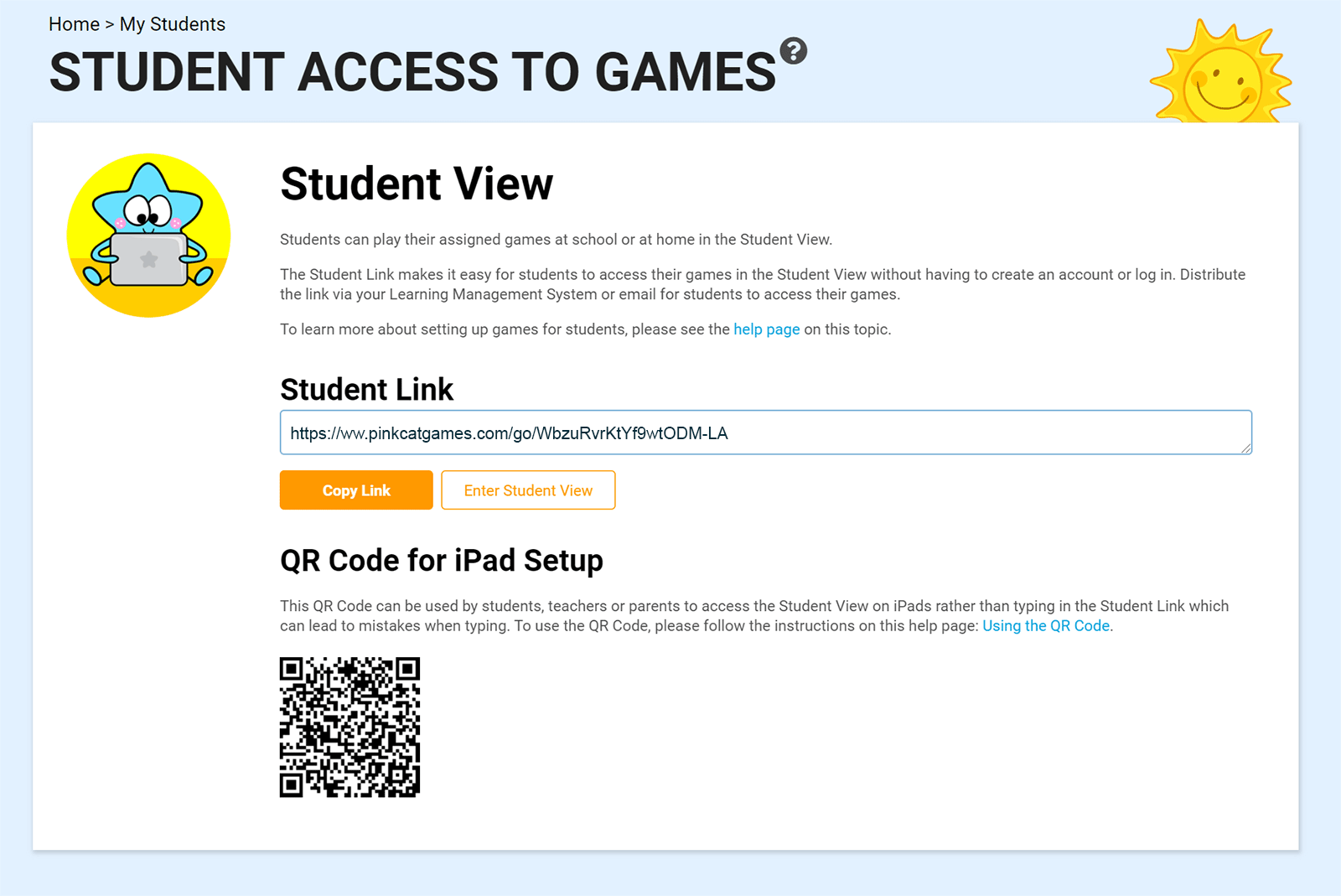 Below is a picture of how the Student View webpage looks when a student clicks on the Student Link.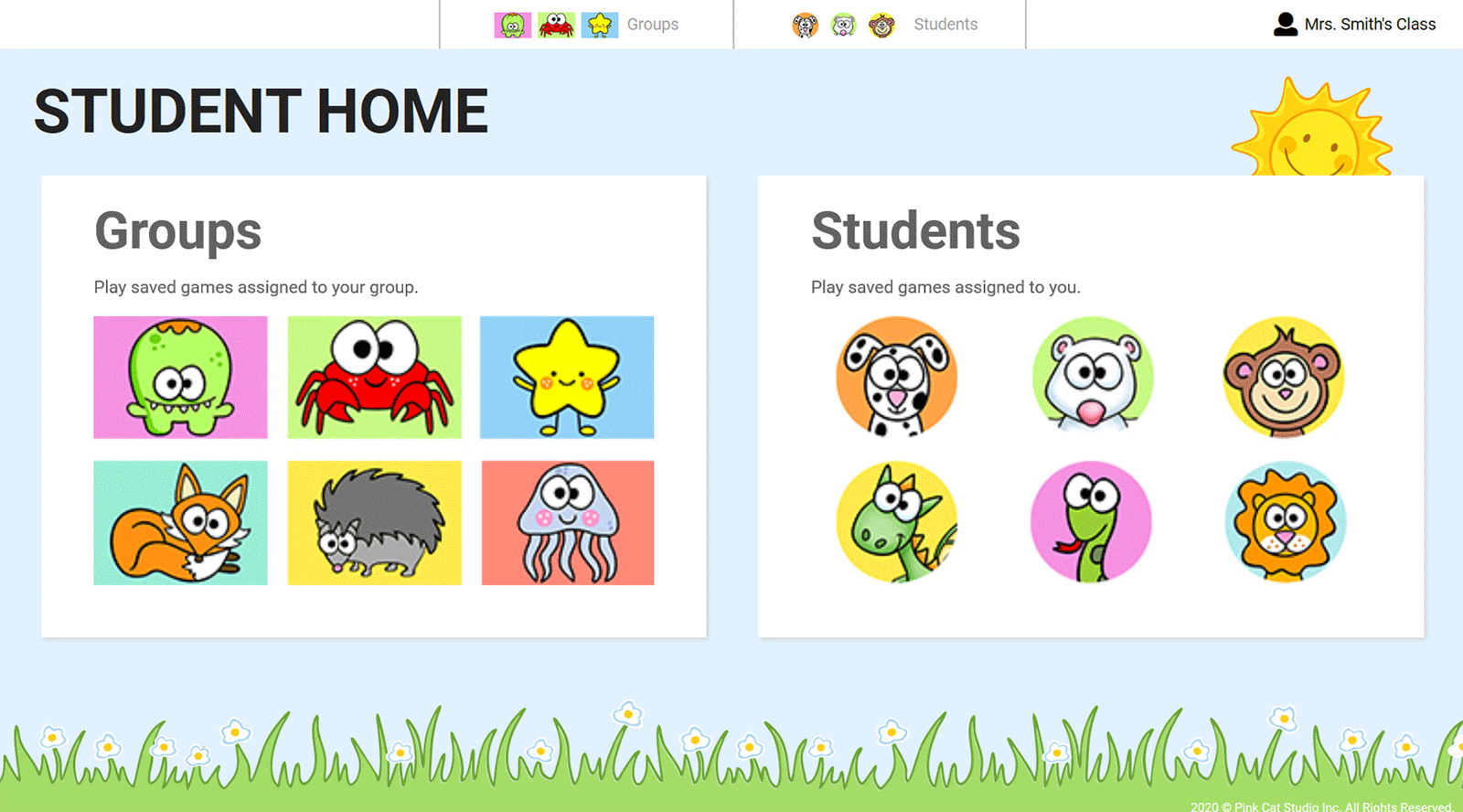 To make your Saved Games appear in the Student View, you must first create groups and or students and assign the saved games to them.
Organizing your saved games into groups is the fastest and easiest way to set up the games for your students to play so I will show you how to do that first.