To create an icon on the desktop of a Windows computer that links directly to the Student View, please follow the steps below:
Step 1: Open a web browser on the computer and go to the Student View using one of the methods described in the Student Devices tutorial. This will take you to the webpage that your students will use at both school and at home to play their games. Copy the URL from the browser window.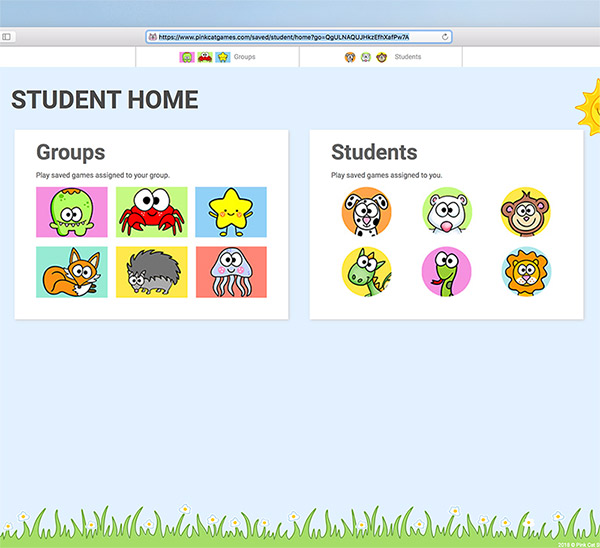 Step 2: Right click on your desktop and choose New and then Shortcut.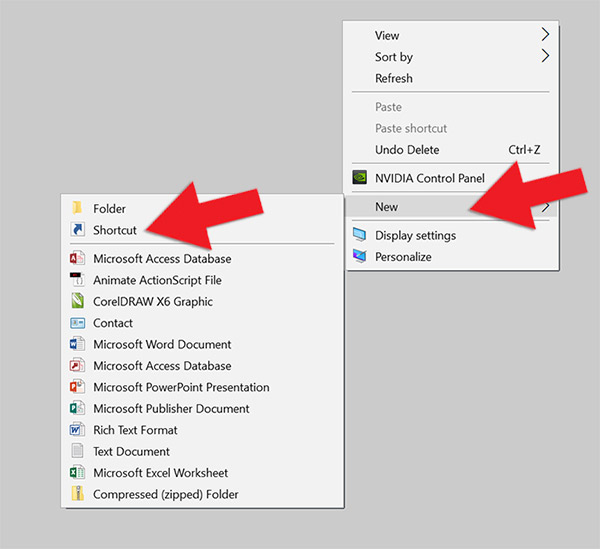 Step 3: Paste the Student Link URL that you copied from the browser and then click the Next button.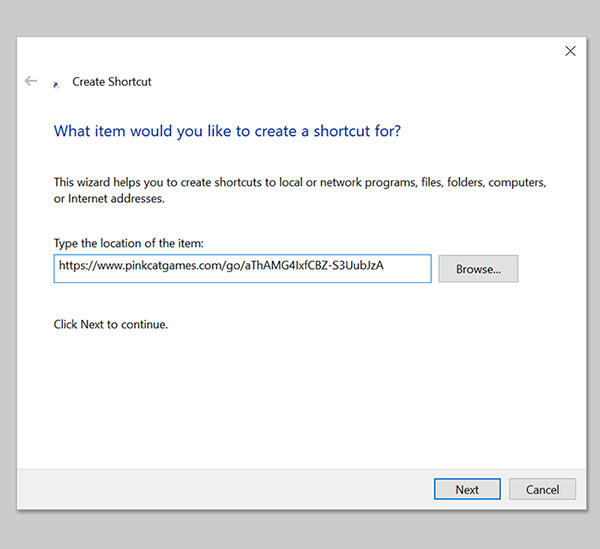 Step 3: Give the shortcut a name such as Pink Cat Games or something that your student will easily recognize and then click the Finish button. The shortcut icon will now appear on your desktop. Your students can double click on the icon to easily get to their games.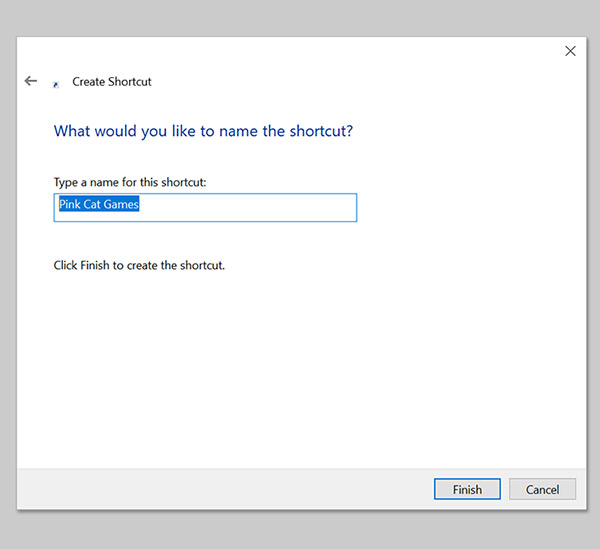 If you want to link directly to the Groups page or the Students page in the Student View, go to the Student View and then click on either the Groups panel or the Students panel. Copy the URL and then repeat the steps above but use the URL that you copied steps 2 and 3 to create your shortcut.