Other teachers can find the word lists and question sets that you have made public by searching for your username in the search box on the Choose Questions page here https://www.pinkcatgames.com/play.
If you don't recall your username, you can find in on the My Account page by clicking on your name in the top right corner of the screen, then choosing My Account.
In the example below, I typed PinkCatStudio in the search box to find all question sets and word lists that were created by the person with the username PinkCatStudio.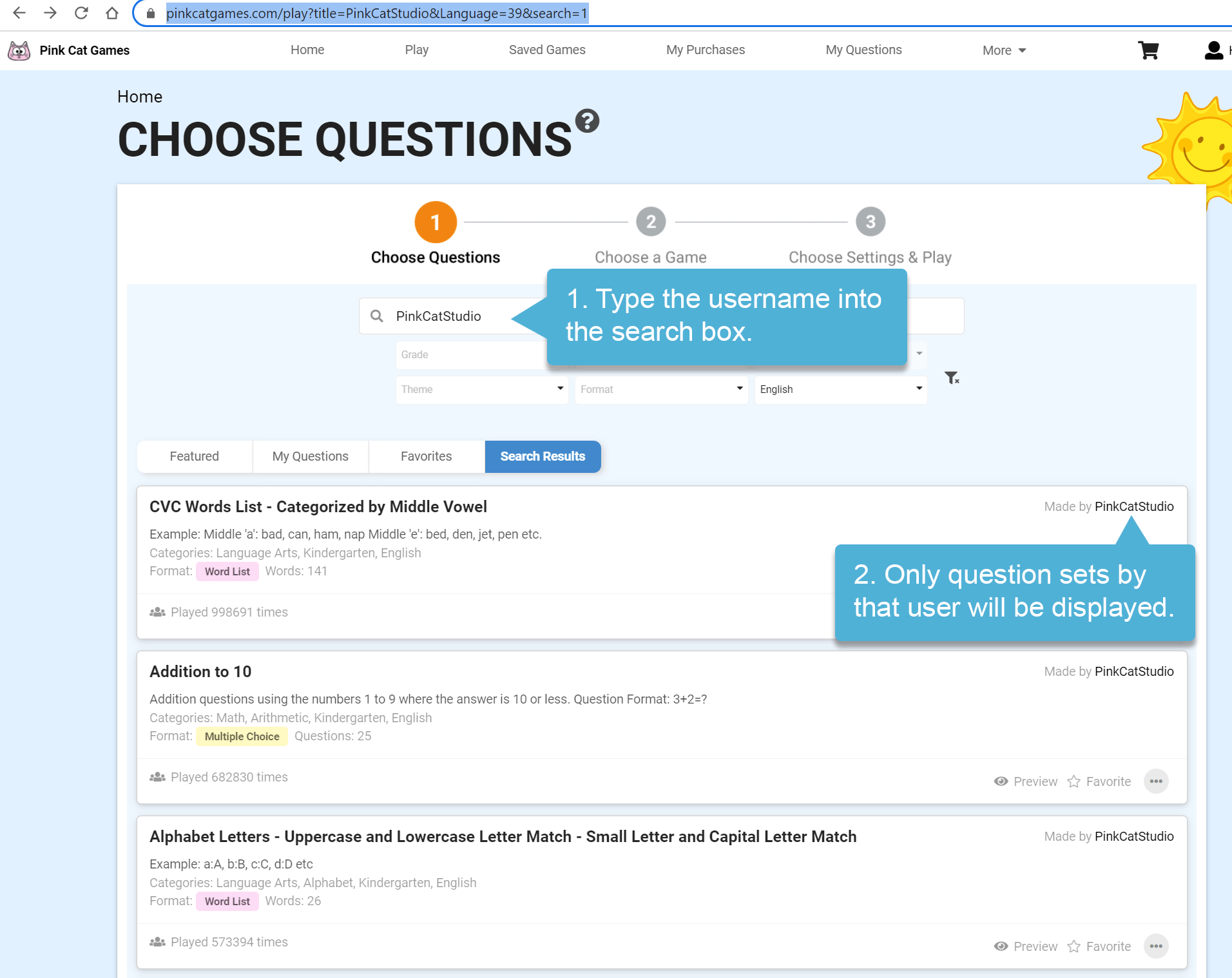 At this point you can simply perform this search every time you want to use the questions by that user or you can Favorite or Copy the question sets you think you will use more often. You can also create Saved Games with those questions so that you can assign the games to students or simply play them with your students.
To add a question set to your Favorites list, click on the word Favorite in the bottom right corner of the question card.
To make a copy so that you can edit the questions, click on the three dots in the bottom right corner of the question card and then click on the word Copy.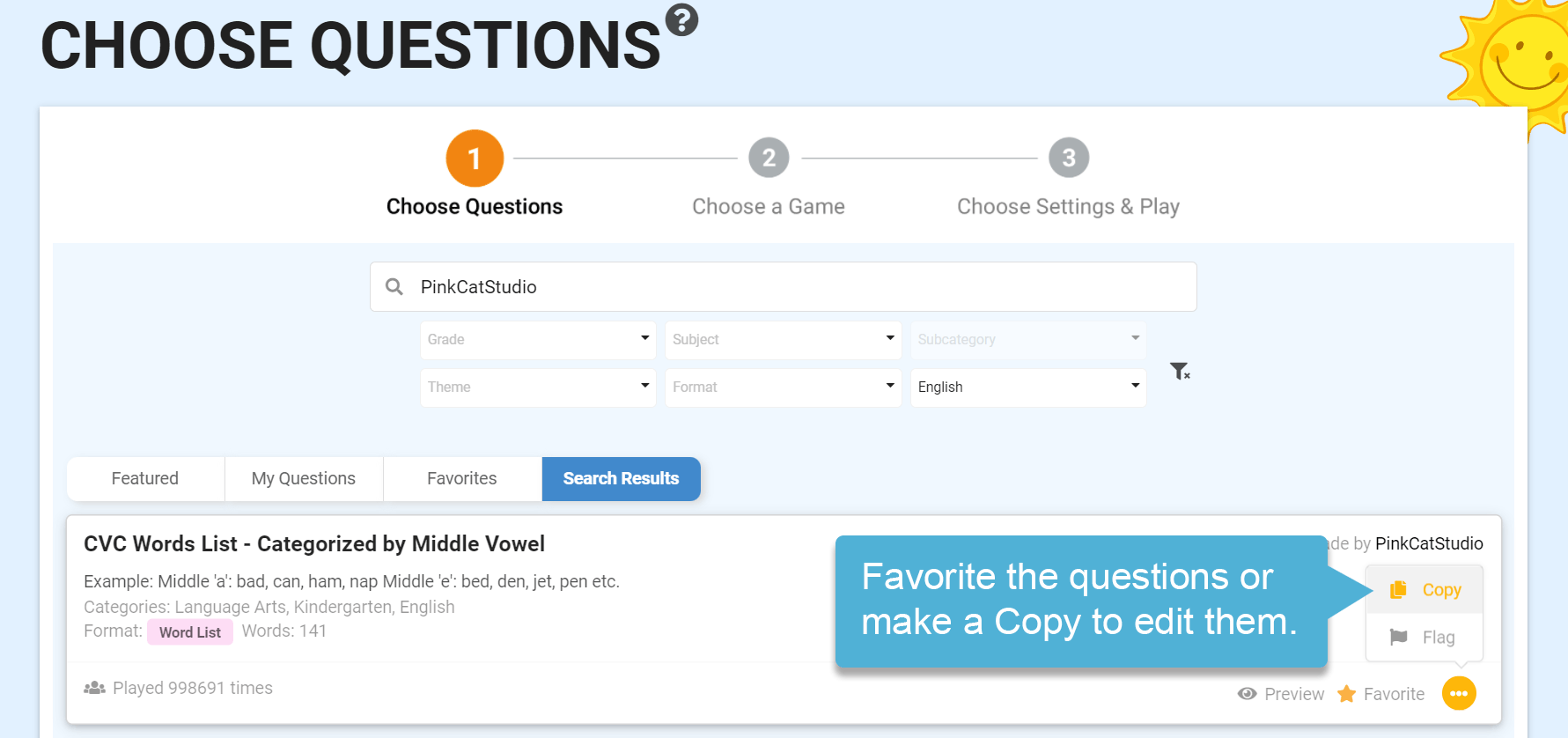 An easy way to share the question sets that you have made public is to search for your username on the Choose Question page as described above, then copy the URL and send that to the teachers with whom you would like to share your questions. When a teacher clicks the link you sent, it will automatically search by your username and show them the questions that you have created.